July swimwear was created for the woman who appreciates quality. She has a minimalistic, confident, and carefree style. Whether she's lying on the beach in the sun, sitting poolside with her friends, or swimming in the ocean, she's happy and glowing because she feels comfortable and confident in her own skin.
Our Story
July Swimwear was created as a brand for women to find swimwear to feel comfortable, supported and beautiful in. Each piece is thoughtfully designed with adjustable elements for support, and various rises for different comfortability and style. Each swim piece is made to be your go-to swimwear that you cannot wait to put on for the pool with your family, on a girls trip at the beach or taking a solo cold-dip in the ocean.

The material we use is undeniably good quality and and designed to compliment and flatter the female form, as opposed to recreating size-specific, temporary trends. Quality swim basics never go out of style - and that's exactly what I want you to feel when you purchase a piece of July Swim.
" July is hot afternoons and sultry nights. Mornings when it's a joy just to be alive - the sound of birds chirping and the warmth of the morning air. July is a picnic and the day on the water and a sunburned neck and laying in a field of green grass looking up at the cloudless blue sky. July is a blind date with summer. "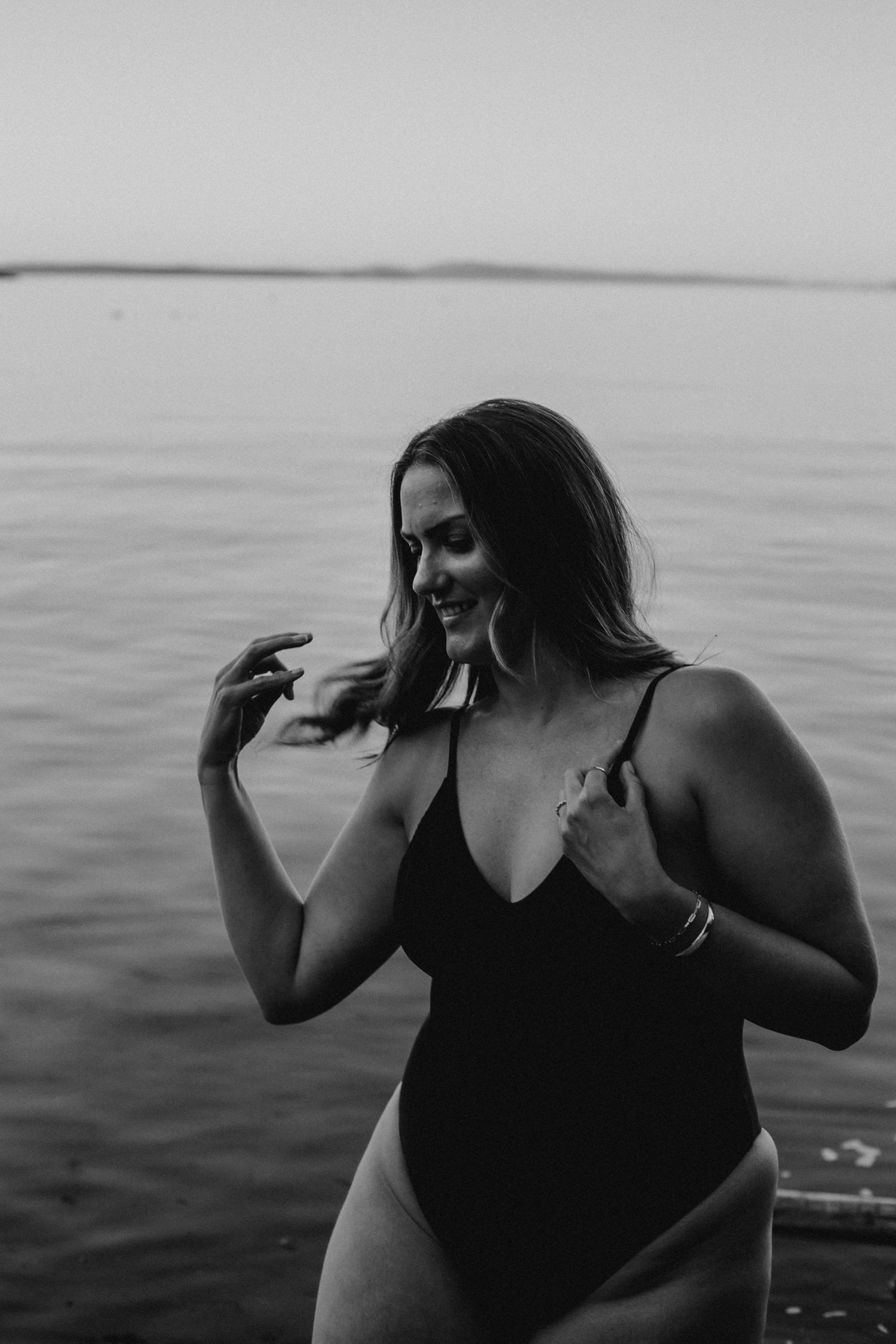 As I've gotten older, and after having children - I've found it harder to find swimwear to fit my curves and still make me feel confident, supported and comfortable at the beach. 
For the past years I worked with many small businesses helping them with digital marketing. It became a dream to create my own small business - to bring something I love to others. I wanted to create swimwear for women like me, for women who appreciate quality, classic-yet-basic swimwear that you love, and will last many many days of swimming and sunbathing.
Beach Bum one-piece in Onyx